Apple has been a company which has been coming out with some of the most innovative devices of recent times. The company has been changing the way the world of technology works, and they have been one of the key names in the world of technology when it comes to innovations. Apple was led for a long time by the late, great Steve Jobs, a man who had a vision so far into the future that most people had not even thought of. Steve Jobs knew only one thing for sure – that the only way is the way forward, and the easiest way to move forward in competitive markets is with the help of innovation. Innovation helps break through that saturation point, as it offers the consumers a propelling reason to buy their product. Each Apple device has its own unique offering and differentiable feature. The iPhone 6s has been the latest release from Apple, and it is no different.
Apple's iPhone 6s and 6s plus devices have been highly successful devices, and the company has received a massive positive feedback. However there have been a few controversies that surround this latest release from Apple, such as iPhone 6s heating issues.
The iPhone 6s and 6s plus has time and again been accused of something that's popularly known as the heat-gate on the internet. A large number of users have been complaining that their iPhone 6s and 6s plus devices have been heating up, and have been reaching temperatures as alarming as 109 degrees Fahrenheit.  iPhone 6s heating issues have been quite frequent on the forums and discussion boards.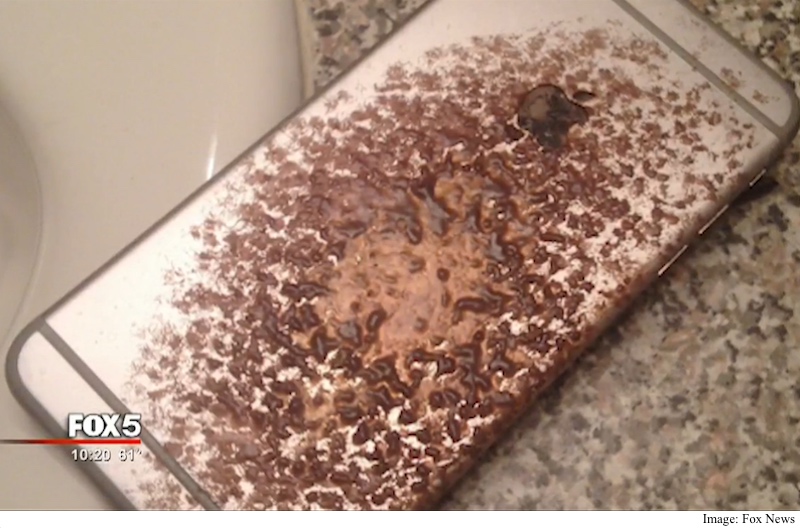 In a recent incident reported by FOX news, which has been quite shocking for the entire Apple users community, David Grimsley, an Atlanta resident woke up to see his iPhone 6 Plus device on FIRE!
Grimsley was asleep when the phone caught fire, and his phone was kept close to the bed, like most people do. As per FOX News, Grimsley said that his blanket too had caught the fire, and his whole house was in a risk of being burnt down. He has been given a new iPhone, and he says "I'm kind of nervous about plugging it in and leaving it on the bed or anywhere it could catch fire. It could happen again."
This incident had happened with an iPhone 6 Plus, but the forums are full of iPhone 6s heating issues, and this is a problem which needs to be addressed by Apple on an urgent basis before it becomes bigger.