LG has been a name which has been around the markets of technology for a very long time now. The company has been coming out with some of the most incredible devices when it comes to consumer technology, and has been largely known to be a consumer electronics brand despite their recent ventures into the smartphone technology. LG has managed to come out with some of the most incredible household tech products, and has been moving slowly in the markets of mobile phones. However, LG's greatest contributions to the smartphone technology comes with the LG G series of phones, the next in line of which is their LG G5 – expected to release in the months to follow.
The LG G5 has been making news pre-announcement, as latest images have leaked on the internet which show the phone in all its glory, featuring dual cameras and whatnots. Here's the image that we are talking about, courtesy a reddit thread: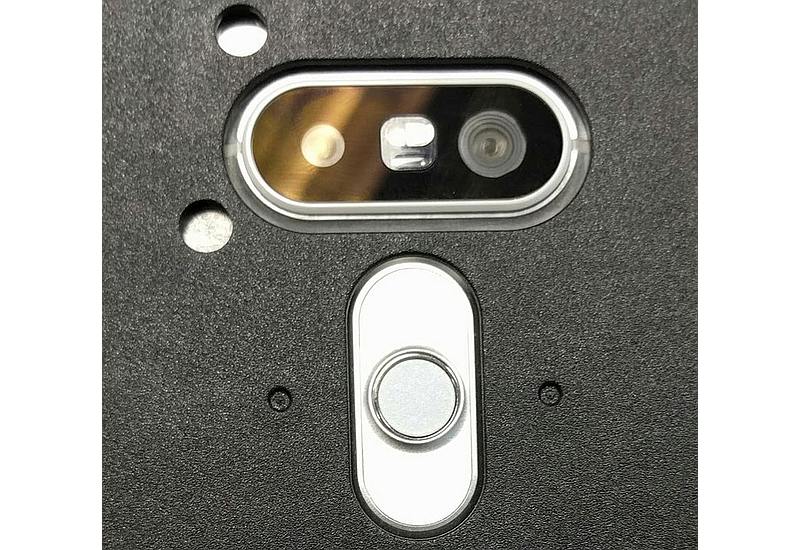 The leaked image has now been pulled down, and as per the user who uploaded it, it was a prototype.
The alleged image of the prototype for the LG G5 was posted along with comments where the poster said that the phone is expected to come out with a full aluminium body upon release, and will be coming with a non-removable battery and a hybrid SIM+MicroSD card slot on the right side of the LG G5.
The phone comes with an Infrared Blaster on the top. The LG G5 will be coming out with a 5.3-inched QHD screen with a resolution display of 1440×2560 pixels. This piece of information does not go with the previous reports which indicated that the LG G5 will be coming out with a 5.6-inched QHD display. The phone is expected to release with the Snapdragon 820 – the best in the business at the moment. It is also tipped to feature 3GB of RAM and Adreno 530 GPU.
The LG G5 has yet to be announced officially, and the first look of the device is expected to be unveiled at either the MWC 2016, or the CES 2016. This comes in as a major update, and an official announcement will benefit LG as the company holds a very low profile when it comes to sales beyond a few nations. The LG G5 will help LG's mobile sales spike up again!