Over the past several years, Microsoft have played various roles in the markets of technology. From being the pioneers of software revolutions to coming out with innovative new designs in the world of hardware technology, Microsoft has done it all in the world of technology. However, the only major failure that stands out for the company is their lack of success in the markets of mobile phones. The Microsoft Mobiles has been a major disaster, and they have made various efforts to salvage the situation, but haven't really faced much success despite the release of the Lumia 950 and 950 XL. The company is soon expected to release their latest phone – the Microsoft Lumia 650 which has been leaked in the image below: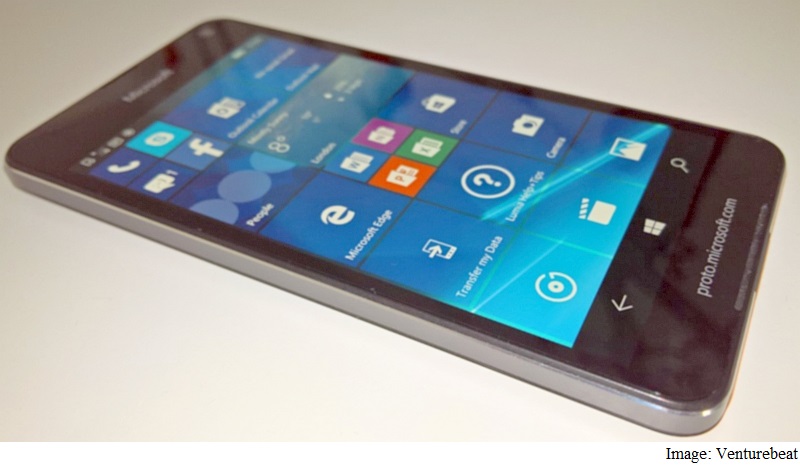 Microsoft Lumia 650 comes in as quite a surprise as the company was not even rumored to come out with this phone till the images started popping up on the internet. In yet another leak, we can now see the Microsoft Luima 650 more clearer than ever before.
The device is expected to come in as an entry level smartphone with good looks. The current specs are expected to be – a 5 inched screen along with 1GB of RAM and 8GB of storage. The camera is expected to come in at 8MP at the back and 2MP in the front. The phone will likely be running on the Snapdragon 210 SoC.
The phone comes with a 2000 mAh battery, which can act as a dealbreaker for the device. There have been several rendered images showing the phone, and the latest ones look to be more accurate than ever before.
Microsoft Mobiles is expected to show a growth this year, or consequences might be faced by the Microsoft Mobiles division in 2017. This is a critical year for the Microsoft Mobiles. Even Satya Nadella called these markets as 'unsustainable'. Is it a sign of things to come?