Privacy and secrecy are two words which have been limited to the books now. In real life, there exist no practical means to this. Privacy in todays day and age is a myth. With the technology getting smarter at every passing second, there are no more proverbial ears to the walls, as the walls can actually hear you. However, keeping the proverbs aside, people are now on the constant lookout for anything they should not be knowing ideally, and when it comes to the information available on the public domain, they'd never leave it out! Patents have recently been one of the biggest causes of the 'leaks' happening on the internet as every now and then someone would spot a patent, and claim they found a leak. Latest to leak are the apple patents, which show something quite exciting.
The latest Apple Patents indicate that the next phones to arrive will feature some gen-next technology you probably will have to look at twice to believe to be true! Apple's new iPhones are expected to feature 'self-healing' technology, and might also come with dual rear cameras as seen in the patents below: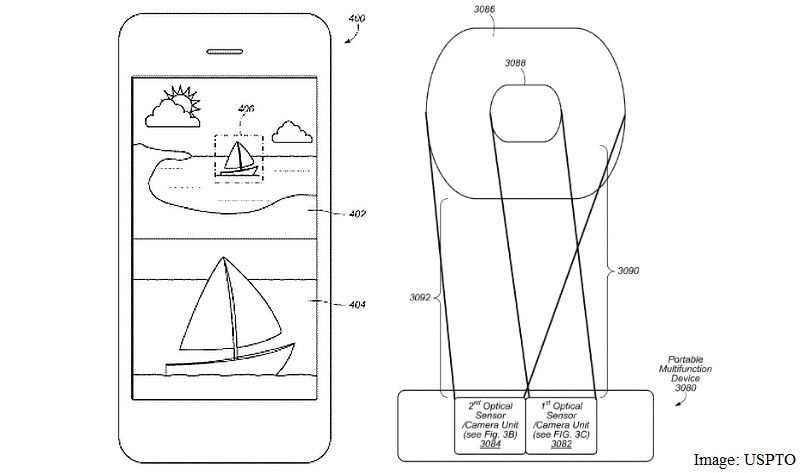 The company also talks about the self-healing of the device in the patents, when they say: "A method and system for performing maintenance, repair and recalibration functions on a portable electronic device so as to be undetected by a user. The portable electronic device senses when a user is not in close proximity to the device or when the device is otherwise in an environment which will make the performance of the functions undetectable by a user," reads the patent.
As per the patent, the iPhone will be able to fix dead pixels by itself with no need of user intervention! The healing involves a full diagnostic scan, and might happen during nights when the user is asleep. The LG Flex and G Flex 2 already have this kind of a technology. Interestingly, LG's G5 is expected to come out with dual cameras as per leaked images!
This looks like quite the plan for Apple, as the company took over LinX, a company which specializes in multi-aperture camera equipment for phones. As per the patent, Apple could bring the dual-camera setup in Mac systems, gaming controllers and a standalone camera. Quite an exciting future lies ahead for Apple.
What are your views on these Apple Patents? Comment below and let us know.