Many rumors have been going around the smartphone market about the rumored OnePlus 2 Mini and after some leaked images and specifications, a Chinese telecommunications certifications authority have gone forward and certified the latest version of smartphone.
Tenaa, a Chinese telecommunications certifications authority has finally certified the OnePlus 2 Mini also known as OnePlus Mini smartphone, which was earlier this month, listed in the GFXBench benchmark results. The specifications and some images of the OnePlus Mini smartphone displayed in the listing under the codename One E 1000.
The codenamed One E 1000 in the listing shows that the smart phone will feature a 4.9 inches of full HD screen (1080 x 1920 pixels) Amoled display. According to Tenaa, the smartphone will be based on Android 5.1.1 lollipop version. The Oneplus 2 Mini aka OnePlus Mini will run on a Qualcomm Snapdragon 810 processor clocked at 2GHz along with Adreno 430 GPU. The latest OnePlus smartphone is said to come out with 3 GB of RAM, it also determined by the images that the Mini version might come in a white color variant and is similar to the design of OnePlus X.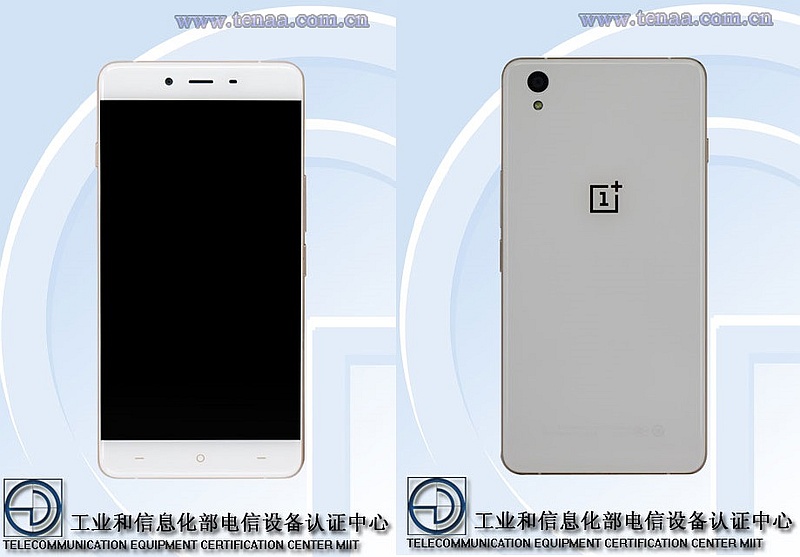 According to the listing, OnePlus 2 Mini aka OnePlus Mini shall house an in build storage of 16 GB which will be expandable up to 128 GB through a micro SD card. The latest smartphone by OnePlus is said to have a 13 MP camera at the back and a 8 MP front facing camera for selfies. The precise measurement of the Mini version of smartphone will be 140 x 69 x 6.9mm and OnePlus Mini will weigh up to 138 grams.
The latest smartphone by OnePlus is said to launch supporting the connectivity features like 4G, Bluetooth GPS and Wi – Fi.
By the looks of it, some specifications which were rumored by GFXBench directly contradict to the specifications released by Tenaa. The website said OnePlus Mini would feature a 4.6 inches of display with 4 GB of RAM. The website also suggested that OnePlus Mini would run on a Snapdragon 810 processor clocked at 1.7GHz and have 64 GB of expandable internal storage. The smartphone by OnePlus according to GFXBench is said to have a 12 MP rear camera and a 5 MP front facing camera.
While OnePlus is yet to comment on anything about the much rumored OnePlus Mini, the legitimacy of all the rumors remains questionable.
What do you think about the latest rumors on OnePlus Mini? Comment below and let us know.